Six Blues Artists You Can't Afford To Miss At Bluesfest 2021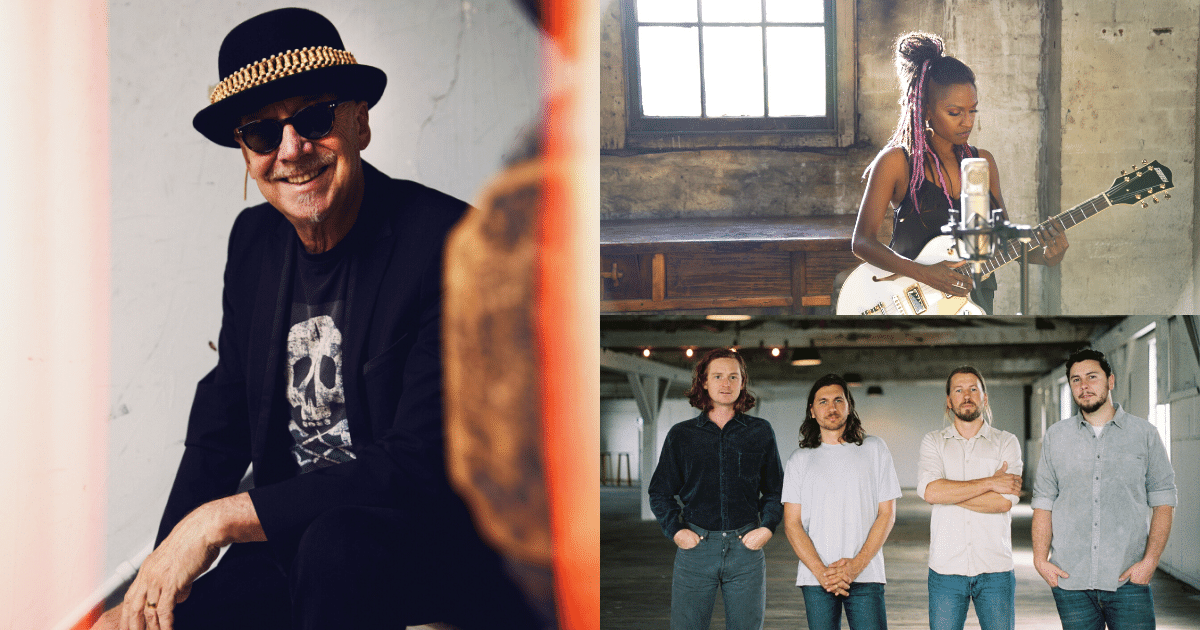 There's no doubt the huge role Blues music has played in the ever-growing Byron Bay festival, Bluesfest, with the likes of Robert Johnson, Leadbelly, Billie Holiday, Sister Rosetta Tharpe, Muddy Waters, Howling Wolf, the Three Kings and so many more gracing the Bluesfest bill over the years.
As the next announcement of artists joining the already stacked lineup for 2021 nears closer, we thought this would be the perfect opportunity to dive deep into some of our favourite Blues acts you need to watch on the big stage in 2021.
The Teskey Brothers
The Teskey Brothers have become a household staple for many Aussie blues-rock fans, captivating the world with their unique and modern take on the Blues. Their latest album 'Live At The Forum' just went to No.1 on the ARIA Album charts and we can't wait to see them perform songs from the album live at Bluesfest next year.
Buy/Listen to the new album HERE.
Roshani
Solo singer-songwriter and former Australian Idol contestant Roshani spent the early days of her career busking around Australia with her partner. Her music skilfully blends the metallic twang of a steel guitar with raw soul-filled vocals, guaranteed to induce goosebumps on the back of your neck.
Give Roshani's recent EP 'What If?' a Listen HERE. You won't regret it!
Chain
Formed in 1968, Chain is the blues-rock act hailing from Melbourne and considered T.H.E founding institution of Aussie blues. They're the only Blues band to have a number one on the Australian charts (Black'n'Blue), as well as a number two (Judgement). Chain also have possibly the longest released album in Australian rock history - 'Toward the Blues', released in 1971. This album also won the group a double gold album status.
Listen to Chain's 1971 album 'Toward the Blues' HERE.
The Black Sorrows
The Black Sorrows are one of Australia's most prolific and popular blues bands, renowned for their high-energy live shows and unique roots drenched bluesy rhythms. Their latest album 'Citizen John', released in 2019, comes nearly 35 years after frontman Joe Camilleri founded The Black Sorrows at Melbourne's Caf Neon. The album draws on Camilleri's 50+ year career.
Listen to 'Citizen John' HERE.
Ash Grunwald
After exploding on the Blues and Roots scene in the early 2000s, Ash Grunwald has continued to bring his signature soul-infused vocals and rhythmic fury on guitar to the stage, making him a mainstay on the local festival roster.
Give Grunwald's latest album 'Mojo' a listen HERE.
Russell Morris
With over 50 years under his belt, Russell Morris is one Aussie Blues and Roots act that keeps on giving. His first two singles 'The Real thing' and 'Part Three into Paper Walls' made him the first Australian artist to score consecutive number ones, and in 2014 his album 'Van Diemen's Land' scored Morris a nomination for Best Blues and Roots at the 2014 ARIA Awards and has been the highest-charting album of the singer-songwriters career to date.
Fast-forward to 2019 and Morris continues to dish out creative and collaborative tunes with the release of his album 'Black and Blue Heart', produced by Nick DiDia and Bernard Fanning.
Listen to 'Black and Blue Heart' HERE.
Check out all the other great Blues acts performing at Bluesfest 2021 below.
BLUESFEST 2021
THU 1 - MON 5 APRIL 2021
TYAGARAH TEA TREE FARM, NSW
FOR MORE BREAKING NEWS CLICK HERE